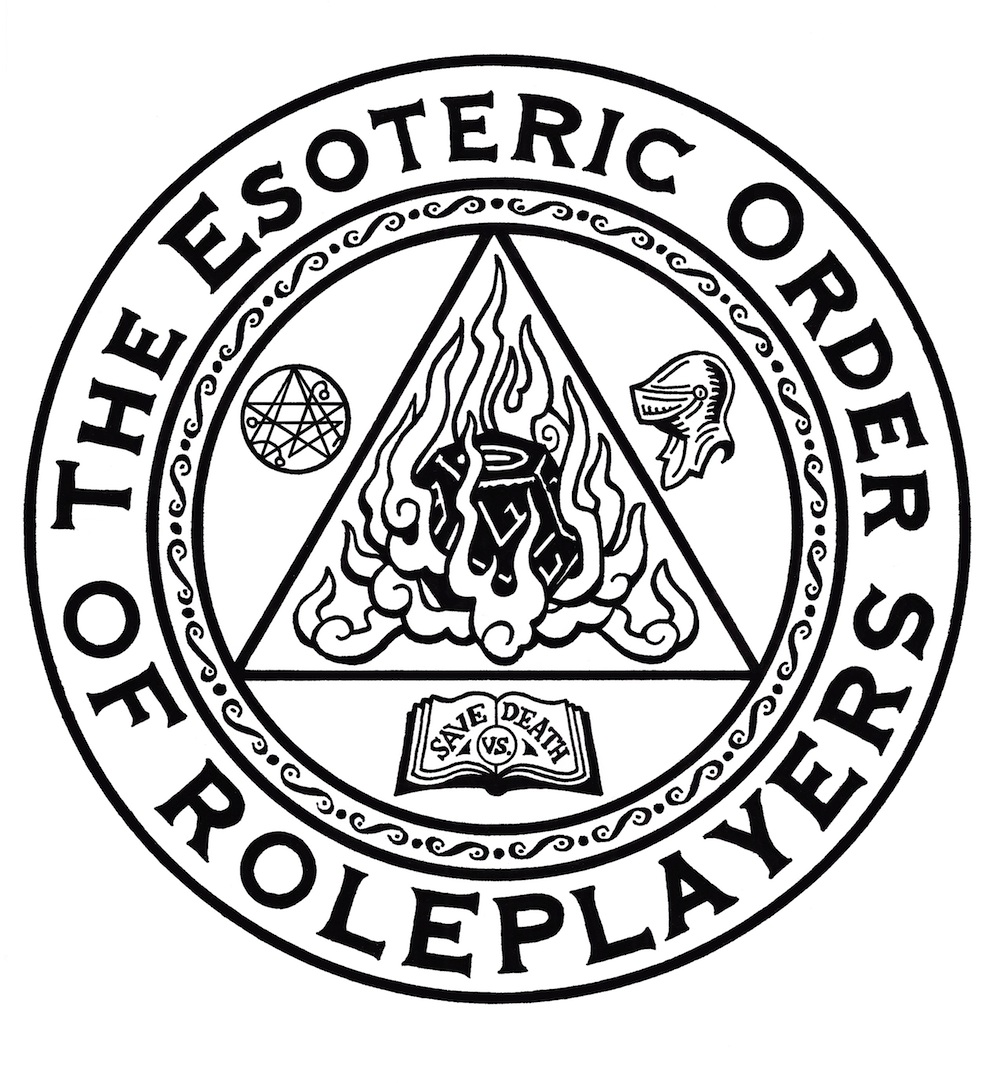 'Tis the season for unexpected travel plans and unexpected colds, and a combination of both scuttled our scheduled Pendragon session this week. But fear not! We shall return next week, come hell or high water (or stuffy noses).
This week, instead, we'd like to share a recent session from our sister AP feed, Crit This!. It's David Schimpff's other regular group, and if you enjoy the Esoteric Order's shenanigans, do go give them a look - there's a fair amount of incestuous back-and-forthing between the players.
Case in point, our selection from the Crit This! archives is a recent session Dave ran for EoRP regular Jade and Crit This! regulars Russell and Scott, and is the one-page fantasy RPG Scrolls and Swords, based off of onesevendesign's Lasers and Feelings RPG. Dave sends along the warning that the session was heavily influenced by Adventure Time and features a candy break in the middle...
Featuring:
Jade
Scott
Russell